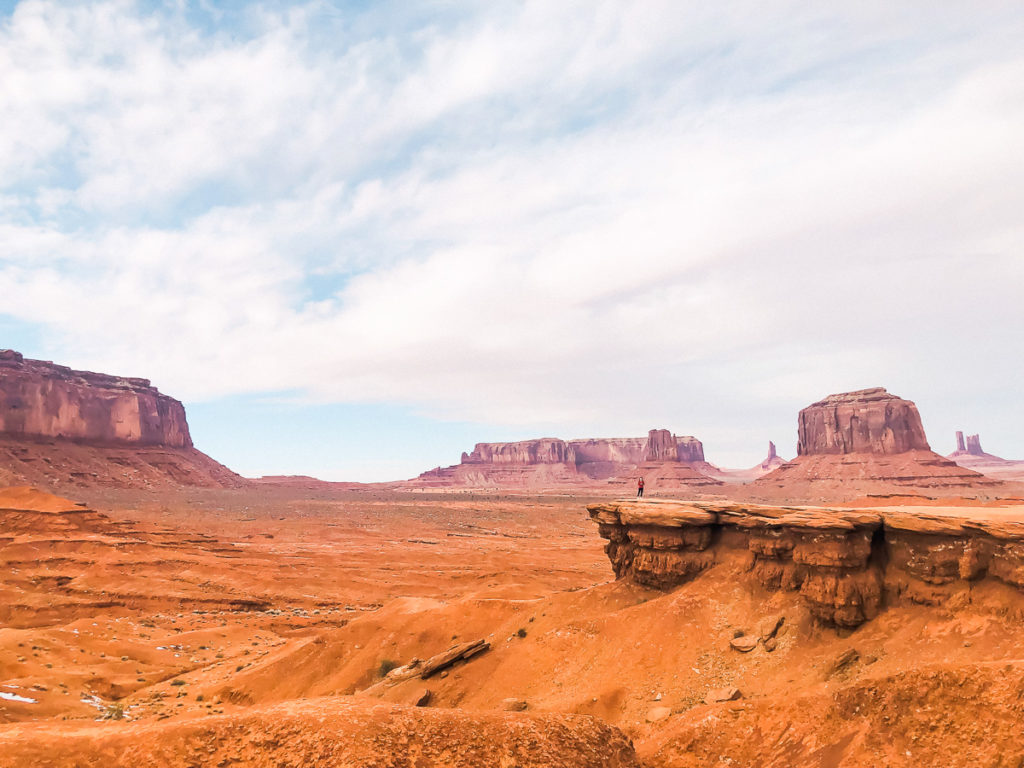 I can honestly say I never appreciated the unique beauty of the desert growing up. The "brown mountains and dirt" bored me. Cactus and palm trees were "too normal". And snakes & scorpions terrified me. Ok, that last one is still true, and always will be!
A GUIDE TO MONUMENT VALLEY
I moved away for five years (to Chicago) and grew to love the desert during my time away. Now that we are living in Arizona, I'm having such a great time exploring this wild state! There are endless places to visit all within a few hours drive. A visit to Monument Valley has been on my radar for years, and this past weekend we made it a reality.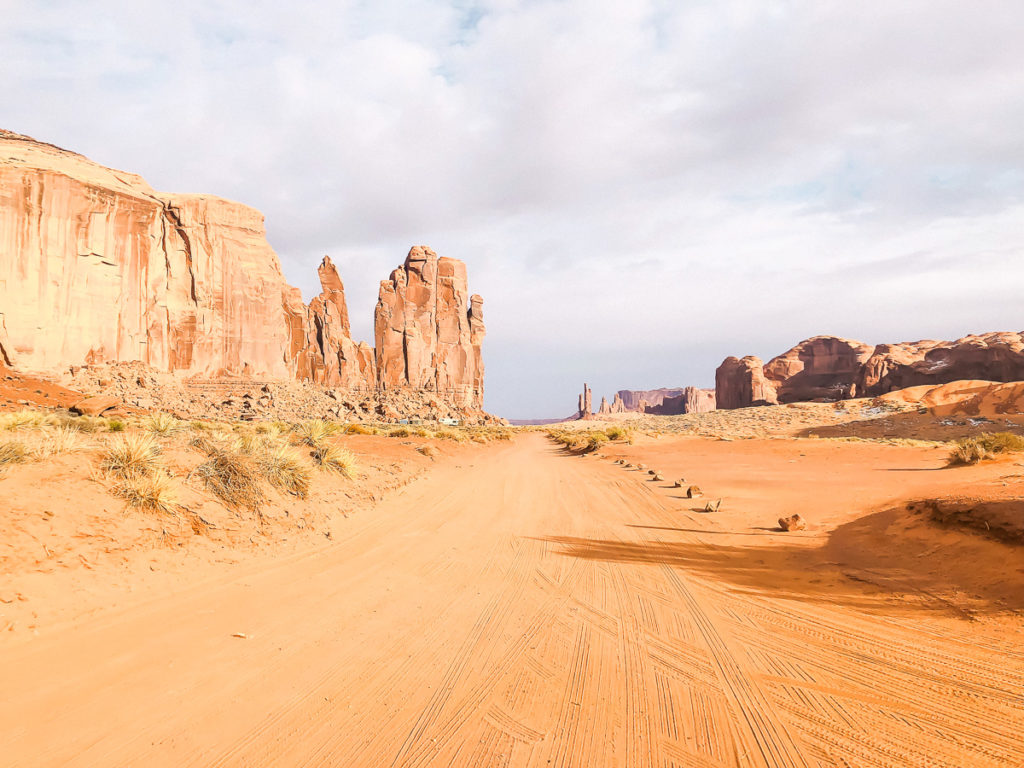 WHAT IT IS
Monument Valley (MV) is a popular southwest destination, with red sandstone buttes. It's located along the Arizona/Utah border on the Navajo Nation Reservation. This remote desert has been a filming location for many movies including City Slickers, National Lampoons Vacation and Forest Gump.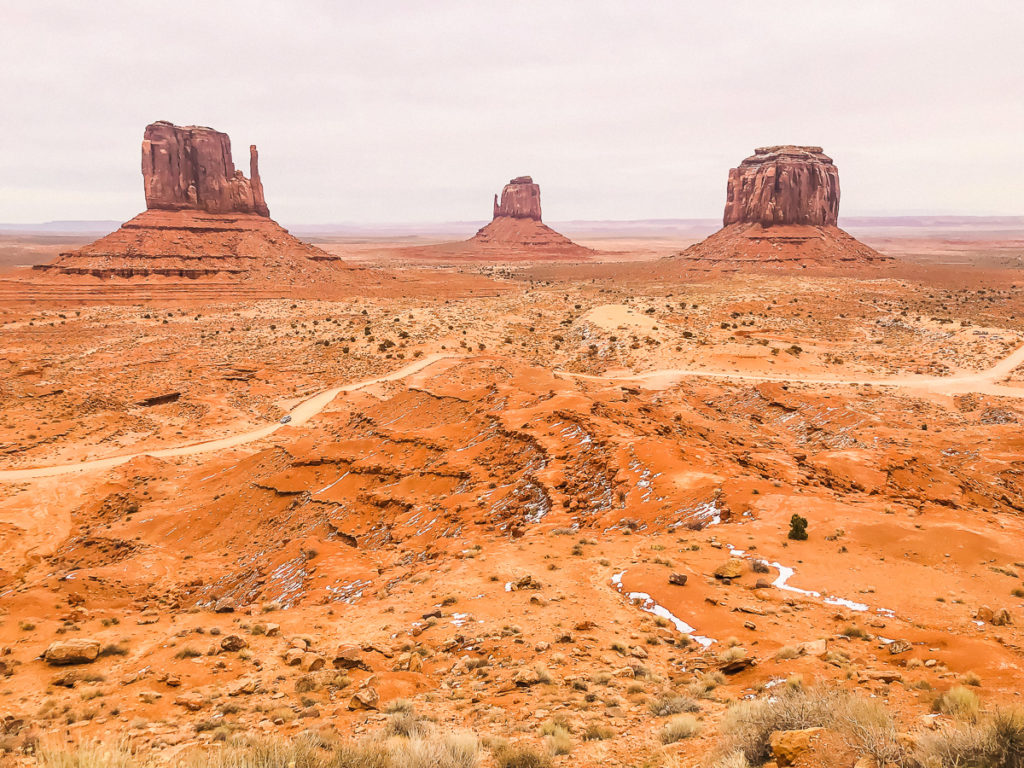 WHERE IT IS
2.5 hours from Grand Canyon
5 hours from Phoenix
5 hours from Albuquerque
6 hours from Las Vegas
6.5 hours from Salt Lake City
WHERE TO STAY
There are very few options for accommodations near Monument Valley. Goulding's Lodge and Valley View Hotel are the two closest choices. Gouldings is located across the highway from the entrance to MV. They offer reasonably priced hotel rooms and suites. The Valley View Hotel is located within the entrance to MV and has direct views out into Monument Valley, including the famous East & West Mittens.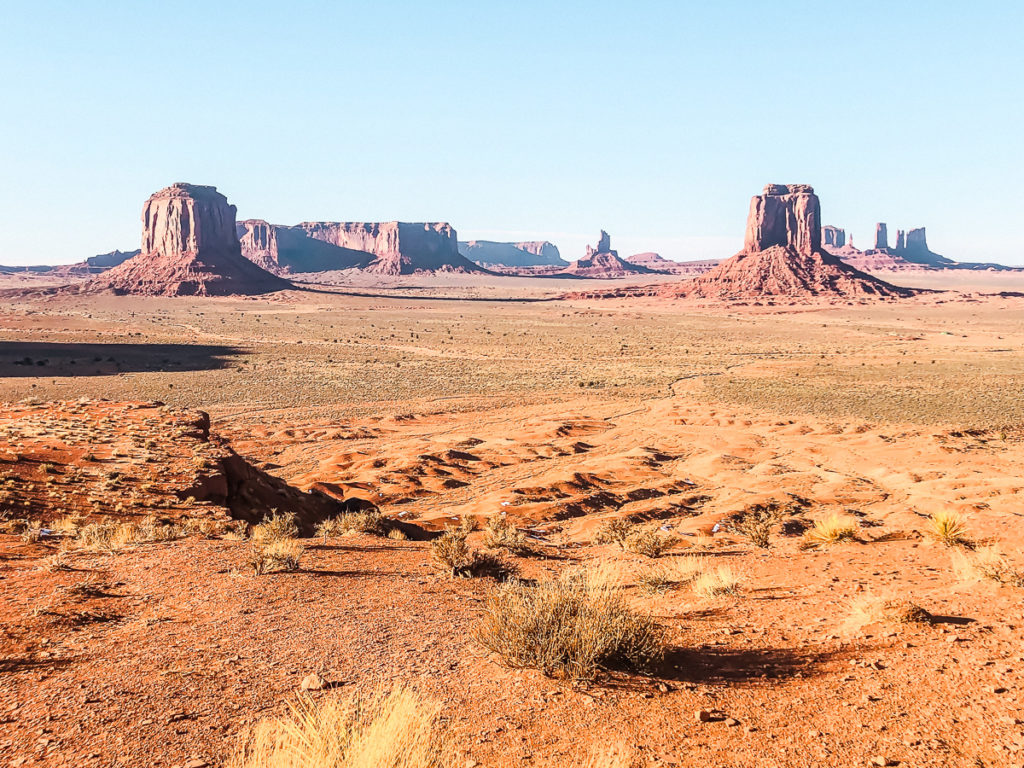 Kayenta, Arizona is about 20 minutes from Monument Valley and offers a handful of hotels, fast-food options and a grocery store. Mexican Hat, Utah is the only other town within 30 minutes of MV. We did not venture there, so I can't speak to what they have to offer.
THINGS TO KNOW
Navajo land = dry land… aka, no alcohol. The reservation does not sell liquor, beer or wine in any restaurant or grocery store. Rumor has it, the closest liquor store is over 1.5 hours away. Although that may not be a deal breaker to most, we were upset because we found out the hard way!
Another thing to note, is the few restaurants in the area, close by 9pm. If you don't mind driving to Kayenta or Mexican Hat, you can find fast-food options open later.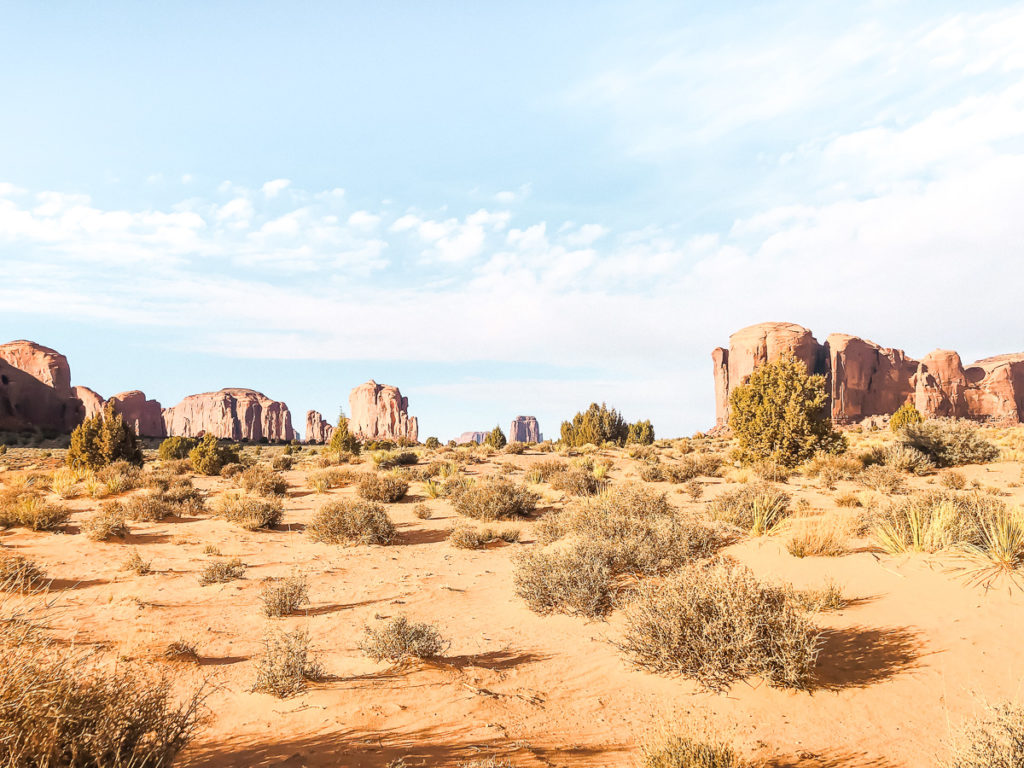 ENTRANCE FEES
There is a $20 per car (up to 4 people) fee to enter the park. The 17-Mile Loop drive is the only thing you can access without being on an official Navajo lead tour. The loop drive is incredibly bumpy and rough. It's nearly impossible to drive over 15mph. We joked that my eyeballs fell out of my head due to the road quality.
Be sure to check the opening hours ahead of time. Both the winter and summer hours run similar to the sunrise & sunset times. We went in February and the park closed at 5pm (sunset falling around 5:45pm).
WEATHER
Weather can change quickly in the desert. We experienced a cold & windy start with purpley-grey skies one minute and sunny without a cloud in the sky the next. Bring layers (especially if you're traveling in the winter months) and shoes with good traction. It's very dusty, so white is probably not the best color to wear.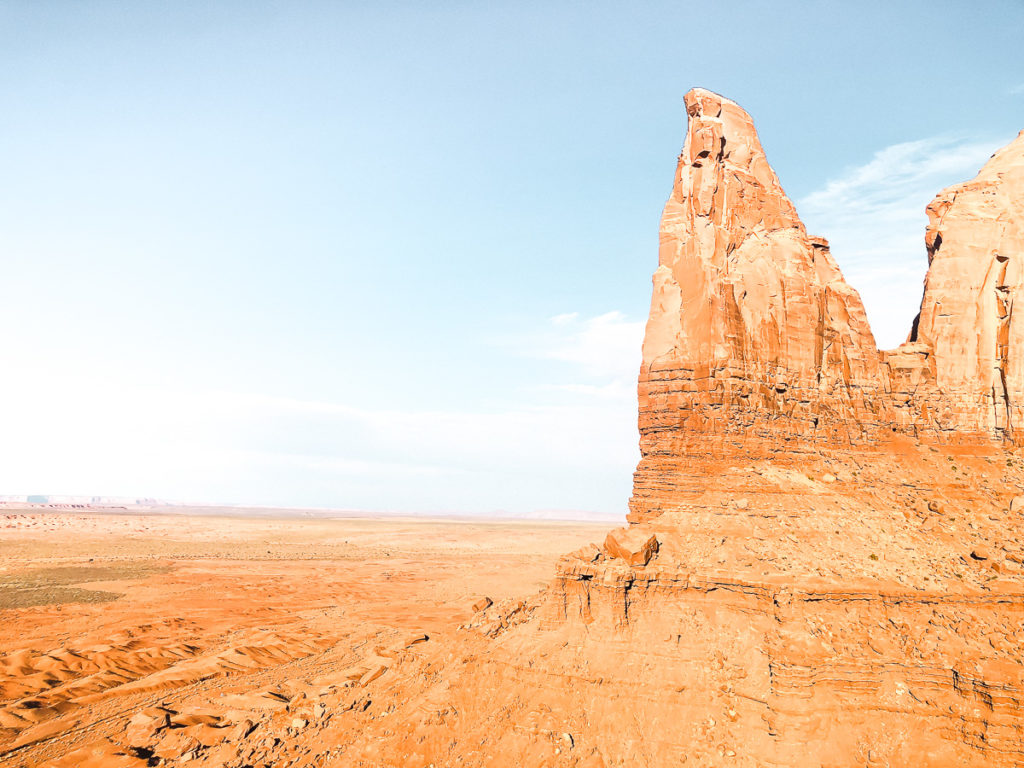 OTHER TIPS
While I am all for getting off the grid and enjoying nature, there is not a lot to do in the area, aside from visiting Monument Valley. Many places close early and there aren't a lot of extracurricular activities available. Bring food & drinks and some board games/cards or a book. It's very quiet and secluded once the sun sets.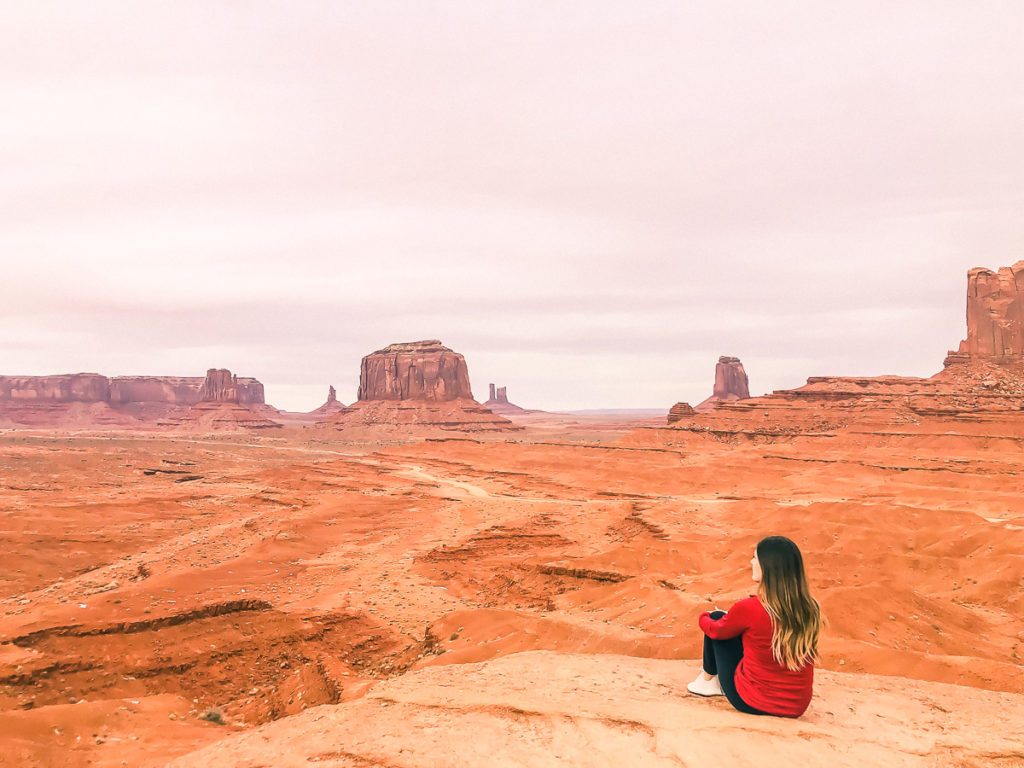 Cellular service is very spotty in the area. We went quite some time without service for much of the drive. Make sure you are prepared in the case of an emergency. Keep your gas tank full, have water on-hand, and don't drive up there if you have any known problems with your vehicle!
Monument Valley exceeded my expectations. It has been on my bucket-list for years and I imagined it to be much smaller than it was. We really enjoyed taking our time driving through the park and taking in the magnificent sites. The rich red colors of the sand & buttes are very unique. It almost feels as though you've landed on another planet. It's not too far from the Grand Canyon, the Wave, or Antelope Canyon, so if you have the time, I highly recommend visiting those spots!
Credit to Hailing, from www.aholidayaway.com
Please contact us for removal if there is any copyright infringement.